About Pase
As an industry leader, Pase continually stays up-to-date on erosion and sediment control BMPs. Our broad span of solutions includes soil stabilization, dust suppression, sediment control, street sweeping, snow removal, land reclamation, spill response remediation, as well as water quality and detention ponds. In addition, we provide an array of consulting services from design to training, audits and inspections.
Exceptional Qualifications
At Pase, we believe that people are key. We value all of our relationships, starting with our employees. That's why we continually provide our staff with the best training, equipment and tools available. In fact, all Pase foremen are certified by the Colorado Department of Transportation (CDOT) and our inspectors hold the advanced certification of Certified Inspector in Erosion and Sediment Control (CISEC). With years of field experience combined with backgrounds in all phases of construction, our professional staff understands your needs as well as the evolving erosion control environment. Pase also invests in specialized machinery, so we are equipped for any project - regardless of size or complexity.
" We team with Pase Contracting for the majority of our erosion control needs and consider them to be a true trade partner. They've done an outstanding job for us, exceeding our expectations when it comes to responsiveness, performance and problem solving. Pase particularly excels at offering us innovative solutions. We've been able to reuse BMPs, which is what the environmental industry is all about, not to mention save on costs by not having to reinstall! I like the fact that Pase is committed to its customer. I like the fact that I can trust Pase."
Shane Prahl
Environmental Program Manager
DR Horton, Inc.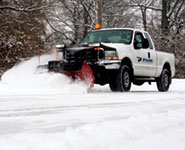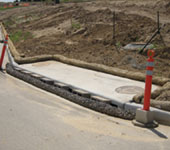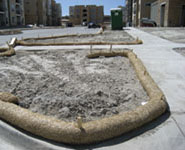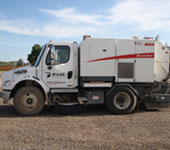 Proven Experience
Pase approaches each project as a partnership - your success is our success. As such, our customers rely on us for professional guidance, quality performance and timely service. We are proud of our strong reputation and ongoing relationship with a diverse group of customers including production homebuilders, commercial and private developers, general contractors and governmental agencies such as CDOT and numerous counties and cities throughout Colorado. Our extensive portfolio of erosion control projects includes residential and commercial developments, industrial sites and roadways.