Welcome to Pase Contracting, Inc.
Pase Contracting is Colorado's leader in soil erosion and stormwater control. We provide effective, end-to-end solutions through top Best Management Practices (BMP) and Best Available Technology (BAT), delivering quality performance, compliant results and a response time unmatched in the Front Range area.
" We are proud to have won the HBA's 2007 Builder of the Year Award for our 'Commitment to Excellence in Stormwater Management & Water Quality Protection', and directly credit our partner, Pase Contracting, for helping us attain this achievement. From the top down, Pase consistently performs its work with excellence and integrity. Its specialists are conscientious about our costs, responsive to our needs and sensitive to the difficulty of compliance issues. Simply put, Pase Contracting embraces the philosophy of Trade Partnering, and we are grateful that Pase has partnered with us."
Chetter Latcham
President
SheaHomes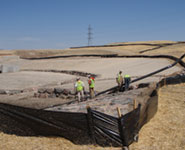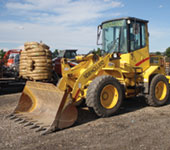 We're local, certified and solely focused on erosion and stormwater control. Our professional expertise, skilled crews and specialized equipment enable us to fulfill any erosion or stormwater control need - large or small. Our specialists work with you throughout the course of a project offering value engineering, when possible, to save you time and money. We also help keep your job site in check with our StormWater After-hours Team, S.W.A.T., handling emergency situations 24/7. All of these vital components lead to your job site's compliance and your project's success.
From new residential developments to highway replacement projects, we understand that erosion is the last thing you want to see while building your masterpiece. That's why you need the element of control. That's why you need Pase Contracting, Inc.